Most readers have been there…that is just where I was on Labor Day evening.
My neighbor had just finishing shipping one of his children off to college and the other out of the house to a new apartment. He was feeling liberated – his wife melancholy -- summer waning and their world shaken up a bit.
"Let's go to that restaurant on the ocean" I suggested "They are supposed to have the best fish tacos around. It's a beautiful night and we can sit outside watching the sunset." I added. After a spousal consultation, "That may be just what the doctor ordered. Great idea. Let's go" We arrived on the scene and true to the billing, the sun was high enough and lowering on the horizon so we could expect a beautiful and picturesque escape.
The hostess was pleasant. She seated us promptly and our waiter did her part offering us prompt service for a cold drink. Three of us ordered the fish tacos – local freshly caught fish and a special recipe, the fourth, steak tips. Then, inexorably, and minute by minute as the sun sank into the horizon, our night turned upside down.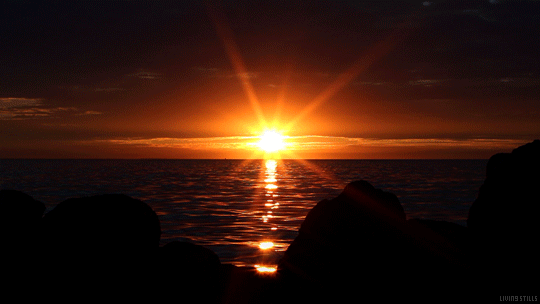 The waitress disappeared, the restaurant began to empty out, our pleasant conversation turned to frustrated restaurant bashing, and 43 minutes later, with our drinks and water glasses empty, the waitress sheepishly delivered one dish of cold and leathery steak tips and three dishes of some pretty darned good fish tacos. It was too late, the damage was done. The only thing any of us will equate to that experience will be
anxiety, frustration, inattentiveness,
and the same type of helpless lack of communication that my neighbor was feeling with her one child in college and the other away in a new apartment. Ah… the Customer Experience!
Enter Yelp!, GrubHub, OpenTable, tripadvisor, and a whole host of services that rate and score service. This restaurant can lose this one set of customers (us), but in today's rated experience world, they do so at their peril for the real possibility of ruining their business.
Customer feedback and rating tools are the bane of our modern lives. They can kill or energize sales, employee motivation, and can tarnish brands as quickly as one can order 'Fish Tacos' at a popular summer restaurant. In fact, failing to include the customer experience and the voice of the customer in developing and optimizing business processes is indeed risky and for most businesses the customer experience is more complex than the restaurant visit noted above.
The good news is that with advanced analytical tools, we can track and manage the journey and missteps along the way. Companies who are doing well with this, look at the issue programmatically (Please see our post entitled the Customer Journey and Experience):
They ENGAGE and prioritize efficient means for soliciting feedback

They STRATEGIZE and seek to know their customer's real needs and often incentivize winning behaviors

They CONTROL THE DIALOGUE by knowing what they seek in terms of an experience

They MEASURE, DOCUMENT, and EXPERIMENT to get it right and to continually improve

They PROMOTE the Customer Experience as a brand differentiator inside and out
At Hamilton Cornell, we have been pleased to use a new, graphic, and scalable analysis tool that facilitates ways to optimize the customer experience and customer journey. In our post, you can see how readily available tools can help make the daunting task of analyzing all of the various customer interactions and putting them in one spot, where all stakeholders can see the impact of their involvement in the process. These tools can quickly combine data streams from surveys, CRM, Call Center Data, Transaction reports, and all variety of internet clicks and actions to tell a meaningful story that will help the chef/owner understand why he just made the worst fish tacos ever – even though they were delectable when they left the kitchen.
Let's take a look at Consumer Reports ratings on the major US Air carriers. Earlier this year, Consumer Reports presented data from 55,000 members about their experience with the airline.
Repeating at the bottom of the ratings were Frontier, Spirit, and United. Respondents cited:
Flight Delays, Overbooking, Poor Customer Service, Bad Communications, and 'Nickel and Diming' for every service.
Repeating at the top is Southwest who apparently, are convenient, on-time, easy to check in, have clean cabins, and are transparent with their pricing. Southwest seems like an easy first place to go when seeking economical, and low anxiety travel experiences.
The fixes seem intuitive and the type of thing that a team oriented and customer focused culture could improve. Malcolm Gladwell, the author of "The Tipping Point: How Little Things Can Make a Big Difference" reminds us that "Advantages compound over time" which echoes the same sentiment from the famous Chinese General Sun Tzu, who in 500 BC, is said to have concluded that
"Opportunities are multiplied as they are seized." - Sun Tzu
The leaders in Customer Experience tend to master the little things and know that the experience IS the product.
The lesson is that current and readily available tools make it much easier to both create winning Customer Experience strategies, to evaluate their effectiveness, and to act in a way that will strive to make them better offering you brand differentiation and a distinct advantage over those companies who don't have such a plan. These analytical tools and pervasive scoring and feedback on brands and services has given rise to another challenging organizational reality: The Economist Business Intelligence Unit has found that 59% of companies who prioritize customer experiences see higher profit than their peers. In fact, thought leaders like PWC are getting on the 'perfect Taco experience' bandwagon by announcing their first Chief Experience Officer (CXO) and they are working to evolve the firm's approach to transformation by bringing in experience strategy, design, and user experience.
Moves like this can certainly challenge the status quo and traditional organizational norms and hierarchy but the sooner you can figure it out, the sooner your customers will be able to enjoy a relaxing summer evening watching the sunset and not being able to wait to come back again.
Hamilton Cornell Associates | Follow Us on LinkedIn | Facebook | Access Training Funds